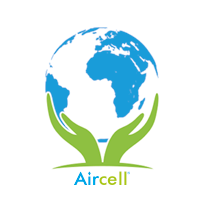 Aircell actively reduces energy use.
Aircell accelerates the journey towards sustainability and enables manufacturers to achieve better energy label classification in line with the 2021 UK/EU Ecodesign Regulations.

Aircell is a positive step towards Carbon Zero.
With supermarket refrigeration accounting for 3% of all electrical consumption in developed economies, Aircell airflow technology is a valuable tool for reducing a retailer's energy consumption, in the most cost-effective way and works towards protecting our environment.